3/12/2020, Singapore: A Johor motorcycle was captured on camera with what seems like a false number plate, with part of its car plate taped out.
From the picture, the motorcycle was shown to have a car plate number of JQK 2200. But on closer inspection, it seems like the number zero had its middle stroke taped out.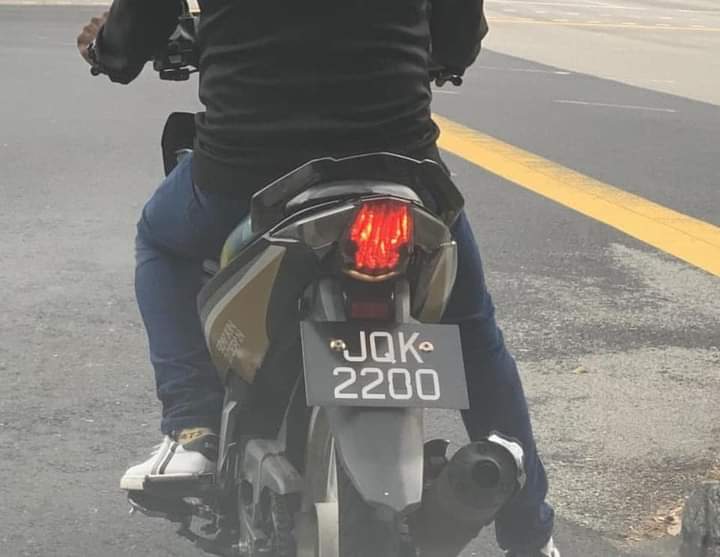 The taped out portion of the number plate seems to be the number eight. After taping the middle, it now looks like a number zero.
In Singapore, it is an offence to display false number plate. Anyone found doing so may be punished with a fine of up to $5,000 and/or a jail sentence of up to 12 months. Between 2017 and 2018, there were six persons convicted of displaying false number plates. Three of them received jail sentences of four to nine weeks, while the other three had fines imposed.
In Oct 2019 last year, a Singapore found another car that was using the exact same plate number as his, and apparently received 2 summon letters from the Urban Redevelopment Authority (URA) which he has no idea about.
In November 2019 last year, Police chase down a white BMW that was using a fake car plate to a car park located at 22 St George Road. To escape the police, the driver crashed through the parking gantry and crashed his/her vehicle. The suspect later escaped on foot.