Singapore: A local bicycle-sharing company got fed up with errant users of their bicycle and took steps to carry out enforcement of their own.

Despite Anywheel being a bicycle sharing platform, some errant users of Anywheel platform had been locking up "their own" Anywheel bicycle, so that they could "reserve" it for their use.
In a Facebook post posted on 06/12/2020, Anywheel Facebook page posted that they had hired Anywheel Enforcers around Singapore to catch errant users that had been stealing or personal locking, and tampering with their bicycles – which are meant for public sharing.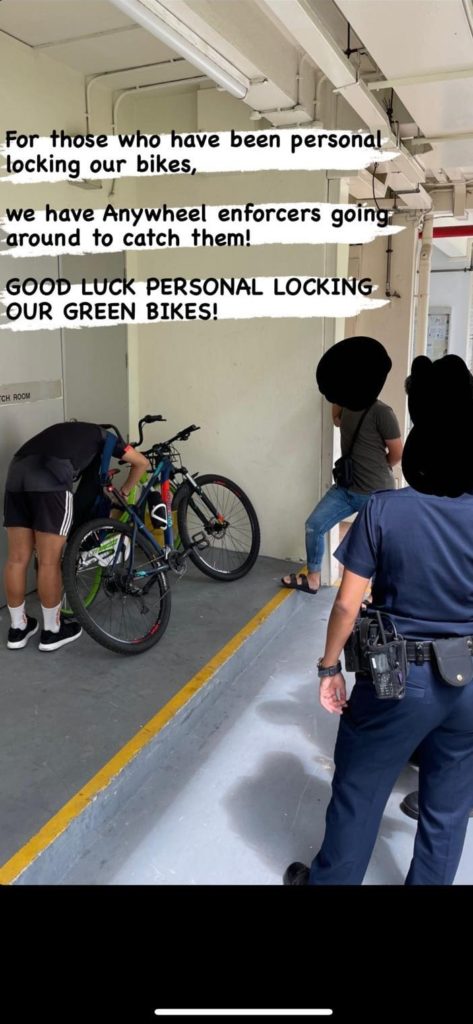 Various picture of police enforcement taken and posted on Anywheel Facebook page.
Many Netizens were supportive of their action with some recounting on their own frustrating experience of seeing public sharing bike been locked up for personal usage by errant users.

One particular Netizen voiced out that the bicycle-sharing company should also make effort to ensure that their bikes are properly parked at the designated parking spot, and not blocking others. In-which Anywheel commented that they fine $5 for users that did not park the bikes in the designated parking spot, and questions the Netizen if he needs people to tell him "do you need enforcers to tell you not to litter or is littering with a fine more effective? Think…"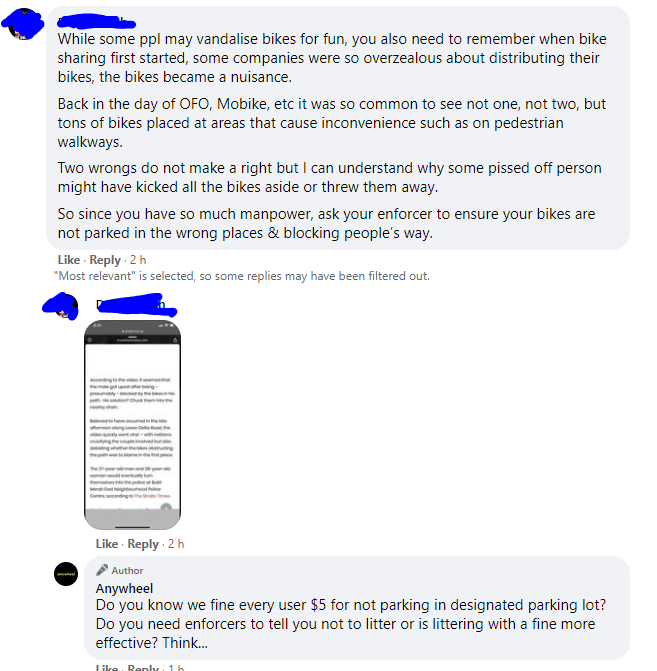 At its peak, there were up to nine bike-sharing company in Singapore – Anywheel, Gbikes, Mobike, oBike, ofo, Share Bike SG, Baicycle, Moov Technology and SG Bike – offering up to 200,000 dockless shared-bicycles in Singapore.
However, what is good did not last, as the population of the bicycles raises, the number of misuses also surfaced. Common misused includes the locking of shared bicycle, vandalism, abandoning of shared bicycle at canal, and etc…
Some famous misuse case includes the throwing of an ofo bike from the 30th floor of a block in Whompoa by a teenager. A man throwing an ofo bike into a canal, and many more.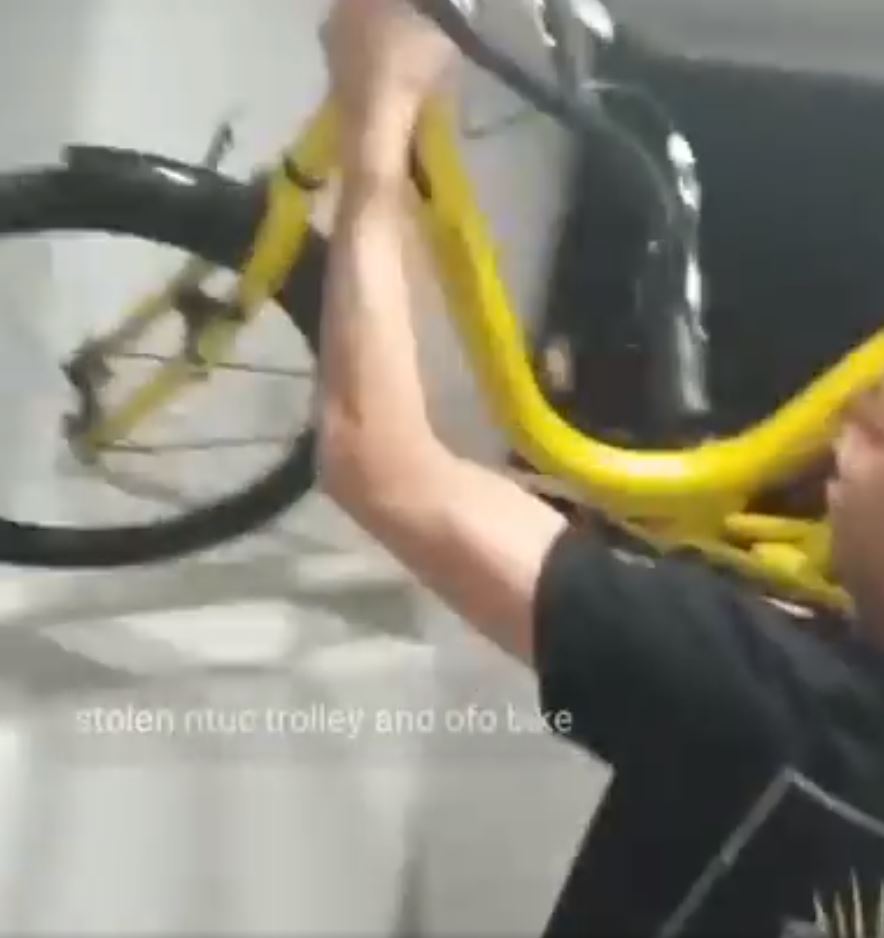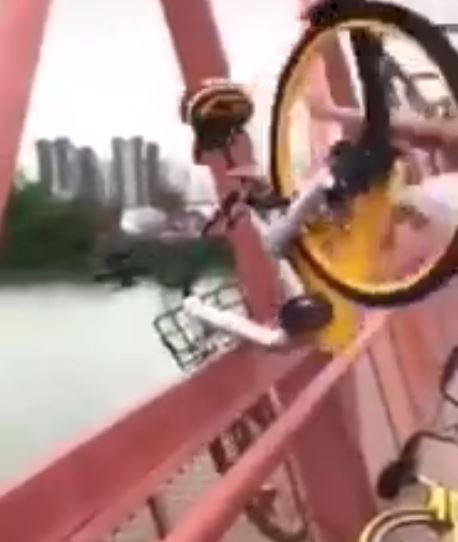 As more regulation was implemented, the number on this sort of rampant misuses had also dropped. However, misuse cases are still happening as Singapore's bicycle-sharing industry stabilize.
On Jul this year, LTA (Land Transport Authority) announced that bicycle- sharing firm Anywheel had received approval to expands its fleet from 10,000 to 15,000 with effect from that month. However, SG Bike still remains as one of the largest bike sharing operator in Singapore with up to 25,000 bicycles in Singapore.
oBike, GBikes and Share Bike SG shut down their operations in 2018 while ofo's licence was cancelled by LTA last year.