International: A guardrail was made so sturdy that it prevented four trucks from crashing down a highway bridge on a slippery road.

In the video posted on reddit, four trucks were seen speeding down a slippery highway bridge at different time. Because of the slippery surface of the road, all four of the trucks inadvertently went into a tailspin and looks to spin pass the barrier and was looking to crash through it, only to be saved by the sturdy guardrails.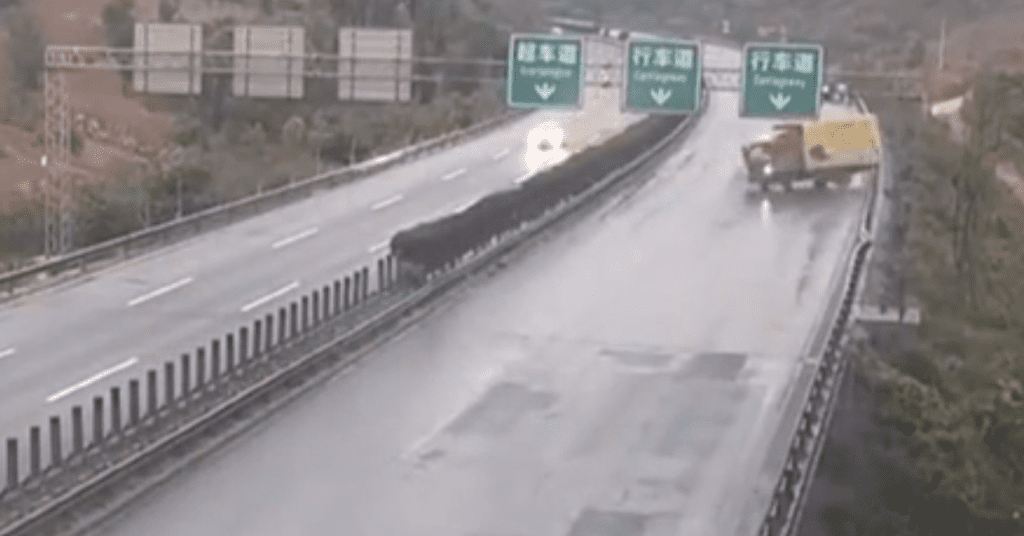 The first vehicle that was taken in the video was shown to had been travelling on the center lane, however, towards the end of the corner, the truck lost control and crashed into the middle guardrails, and "bounced" off it towards the outer guardrails. Only to survive the fall, because of the sturdiness of it.

The second truck was travelling at an even faster speed and immediately drifted towards the outer guardrails as it enters the frame of the camera. Again, the guardrails manage to hold its ground and saved the life of the truck driver.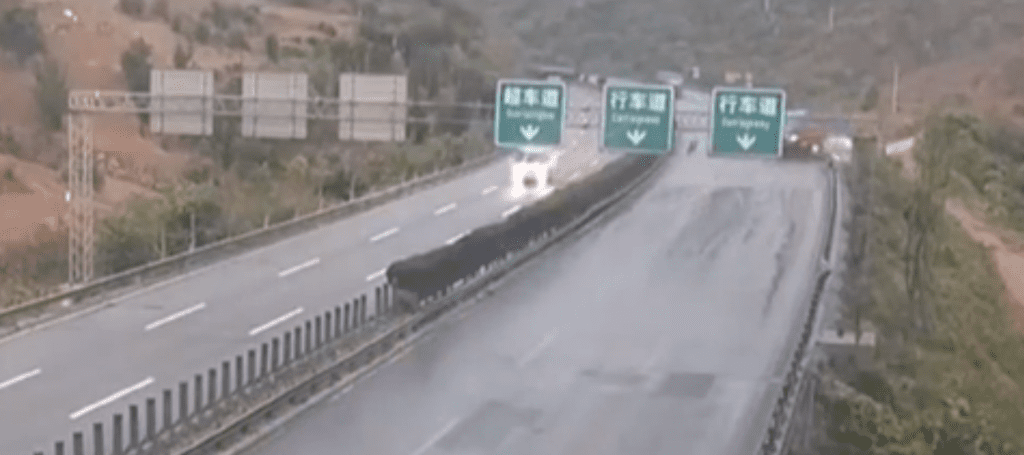 Immediately after the second truck crashed, another blue covered truck follows up with a drifting performance of its own, first swaying towards the inner guardrails, then swayed towards the outer guard rails. The guardrails that had already gone through some beating still managed to stand firm and save yet another life of a truck driver.

As both truck drivers are recovering from the aftermath of the crash, more truck was seen approaching, in the end, a big truck lost balance on its truckload and had it drift outwards in a sweeping motion, eventually crashing into a truck that was travelling in front.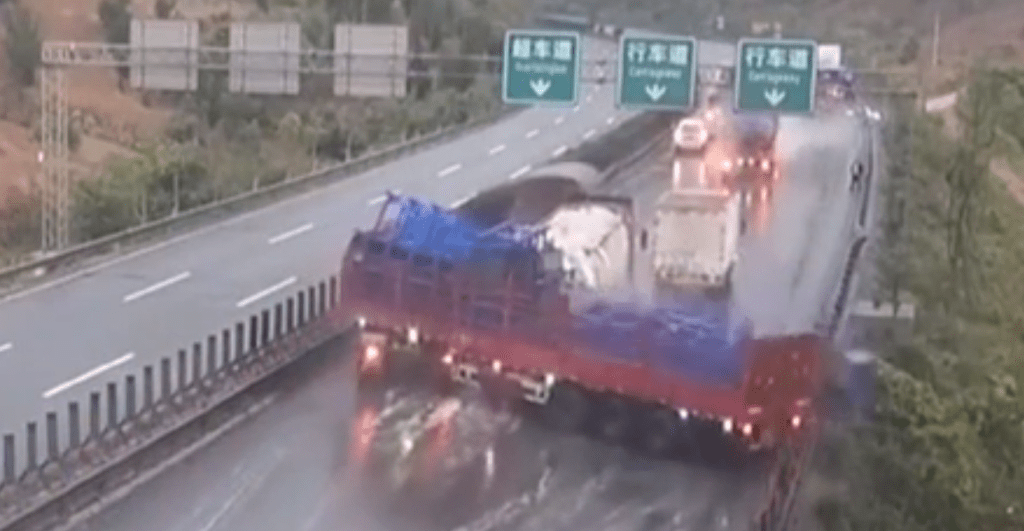 Kudos to whoever that had designed this sturdy guardrail. If the guardrails were not as sturdy as it is now, it would have been a tragic accident for the truck drivers.

We are also curious about the road condition there, it seems like it was a very slippery road. Our guess is that it might have been winter, and through a series of snow and freezing, the road had become too slippery. Luckily, all the accident although quite spectacular, but no life was lost.

Base on the signboard sign written in simplified Chinese character, the accidents seem to had been taken in China on a highway bridge.
Check out original source from reddit below: