Singapore: A dashcam footage shows a man dashing across road and knocked down by a lorry.
In the dashcam footage, a man was jogging across the road in the middle of traffic. As he approaches the intersection, he dashes across and got knocked down by a lorry.
The lorry driver was not able to see the oncoming man. Knocking him down, head first, and seems to have lost consciousness (the man).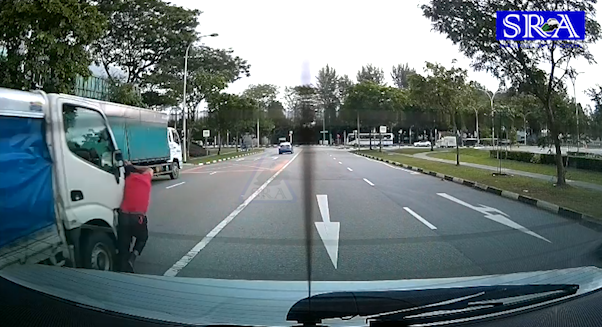 The lorry driver stopped immediately and came out to render assistance. Pedestrian that nearby also help to give their assistant to the accident.
The number of speeding violations in the first half of 2020 increased by
5.2% to 94,359, from 89,718 in the same period in 2019.
Dangerous driving resulting in grievous hurt can result in imprisonment of not more than 5 years and a fine of not more than $20,000.
survey tool