Singapore: A post on Singapore Taxi Driver Group shows an SMRT Taxi was capture on camera crashed into a tree on top of a slope.

Base on the account from the poster, the poster said that the Taxi driver had lost control of the Taxi after he dropped off a passenger.

Since the Taxi driver denied any offense and claim it as an accident, SMRT might have to make a police report and wait for the result of the investigation.

Fortunately, the Taxi crashed onto the tree and no one was injured. The accident could have turned out differently had it crash through the tree into the residential area.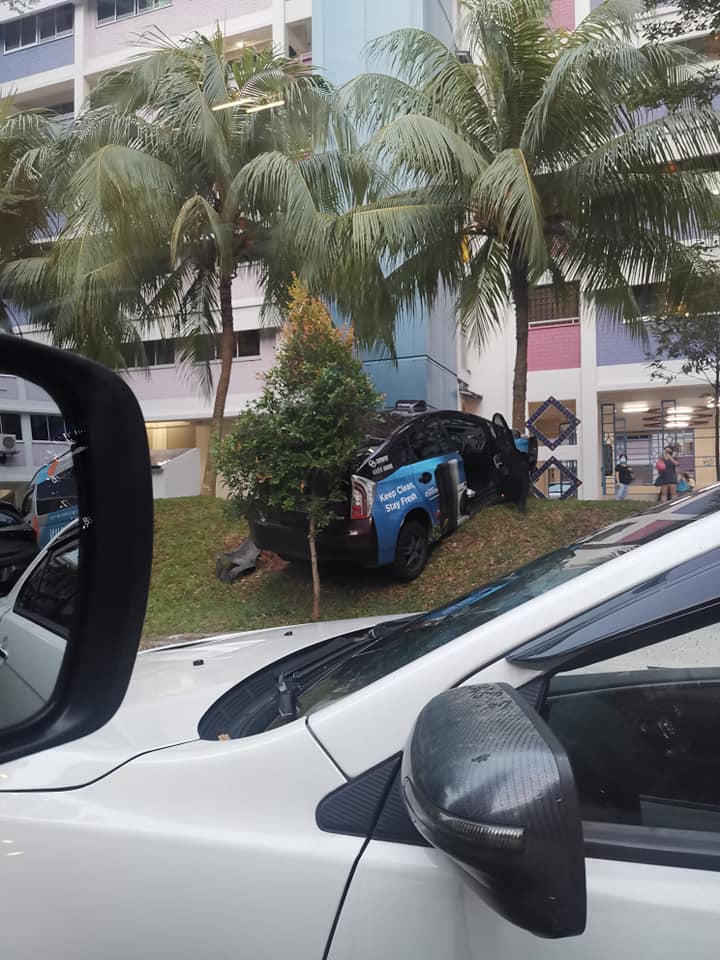 Some users commented that the Taxi driver will have to pay for the tree if the damage is substantial as all trees are accounted for by the government.

While some doubted the account of the taxi driver

What do you think?
polls