04/05/2021, Singapore: Wet cement at Woodland W90 carpark cause motorcyclist to slip and fell.

In a submitted video, the motorcyclist was outraged by the work done by the contractor at the HDB carpark that causes him to slip and fell with his wife who according to him is pregnant.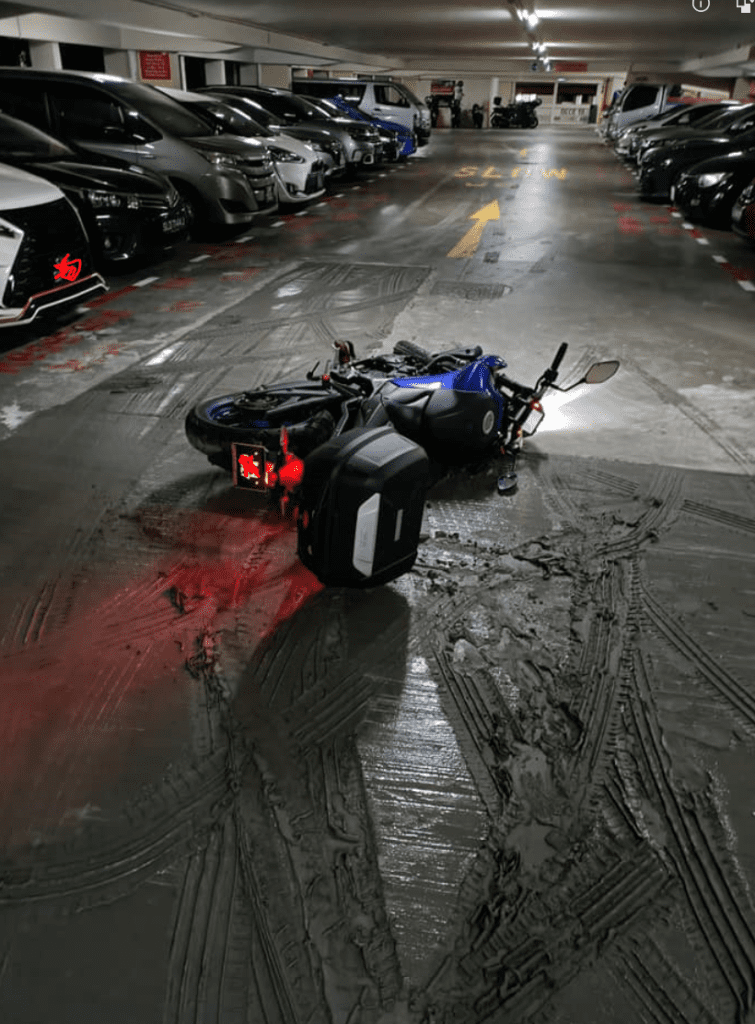 The cement work that was meant to mend the road on the carpark was left wet and without a proper safety signboard or personnel around to ensure the safety of the road user.

According to the motorcyclist, the wet cement area was at a blind spot of the right turn. He said that for a vehicle going up the slope from the carpark entrance the wet cement area is not easily spotted.

And because of that, a motorcyclist can easily slip and fall when they are turning right.