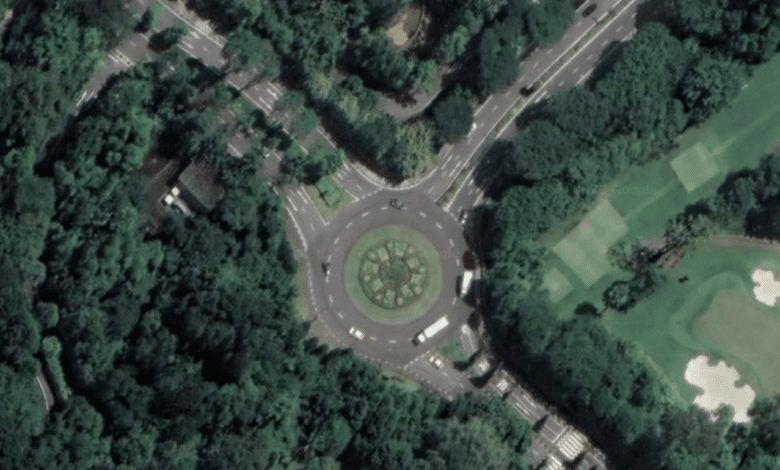 A Rare but Useful Traffic Feature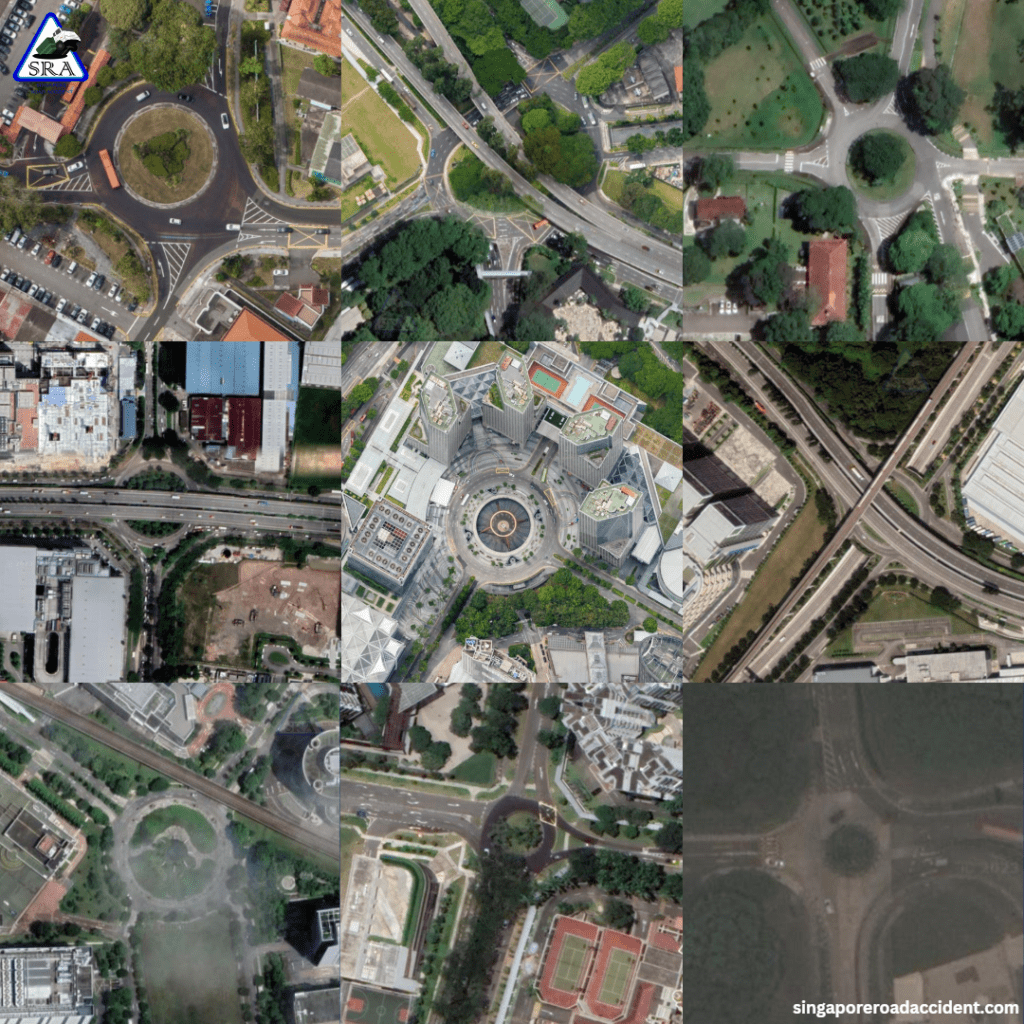 Are you able to name all the famous roundabouts in Singapore? (Answer at end of this article.)
Roundabouts were once a common feature of the road network in Singapore. Over the last twenty years, many roundabouts have disappeared altogether. Their decline has led to many Singapore drivers making mistakes such as using the wrong lane and not signaling correctly.
Roundabout suppose to be one of the safest forms of traffic control; forcing drivers to slow down on their approach and making motorists more gracious as they are forced to co-operate and let traffic in.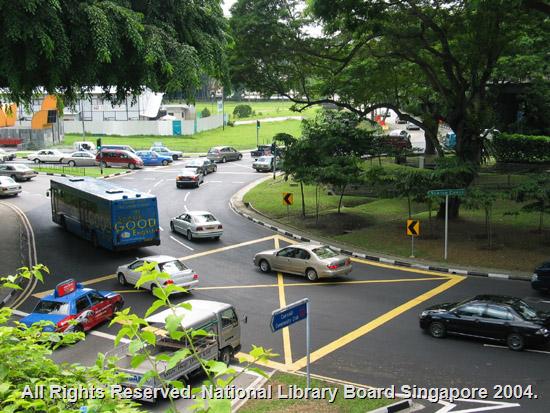 One roundabout most people can name is Newton Circus. Built in 1933 with eight roads feeding into it, traffic lights were later added to better manage the flow.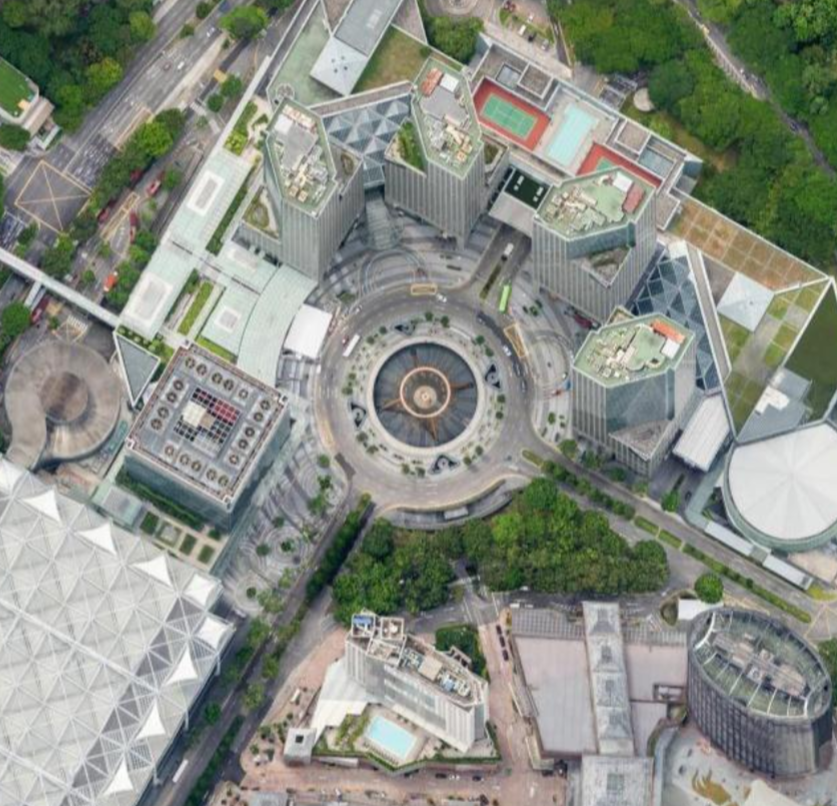 The Fountain of Wealth is listed by the Guinness Book of Records in 1998 as the largest fountain in the world. It is located in one of Singapore's largest shopping malls, Suntec City.
How to use a roundabout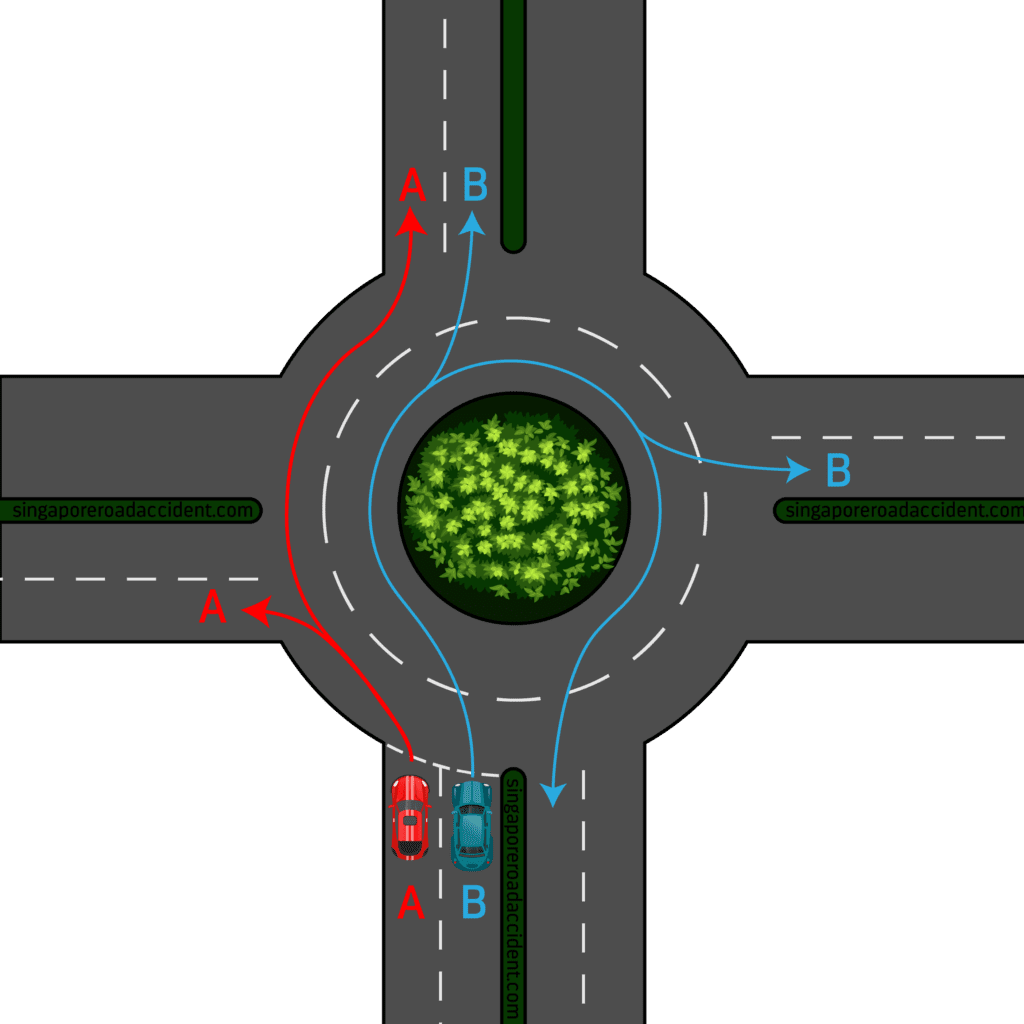 Before entering a roundabout, check for signs and road markings that indicate which lane you should use for your intended exit.
Signal your intention clearly before entering or exiting a roundabout. For example, if you want to turn right at a roundabout (third exit), signal right before entering the roundabout and keep signalling until you exit. If you want to go straight ahead (second exit), signal left just before you exit.
Give way to traffic on your right within the roundabout. Do not enter the roundabout unless there is a safe gap in the traffic flow.
Stay in your lane within the roundabout unless you need to change lanes for your exit. Do not cut across other lanes or overtake other vehicles within the roundabout.
Be alert for pedestrians, cyclists and motorcyclists who may cross or enter the roundabout at any point. Give them enough space and time to pass safely.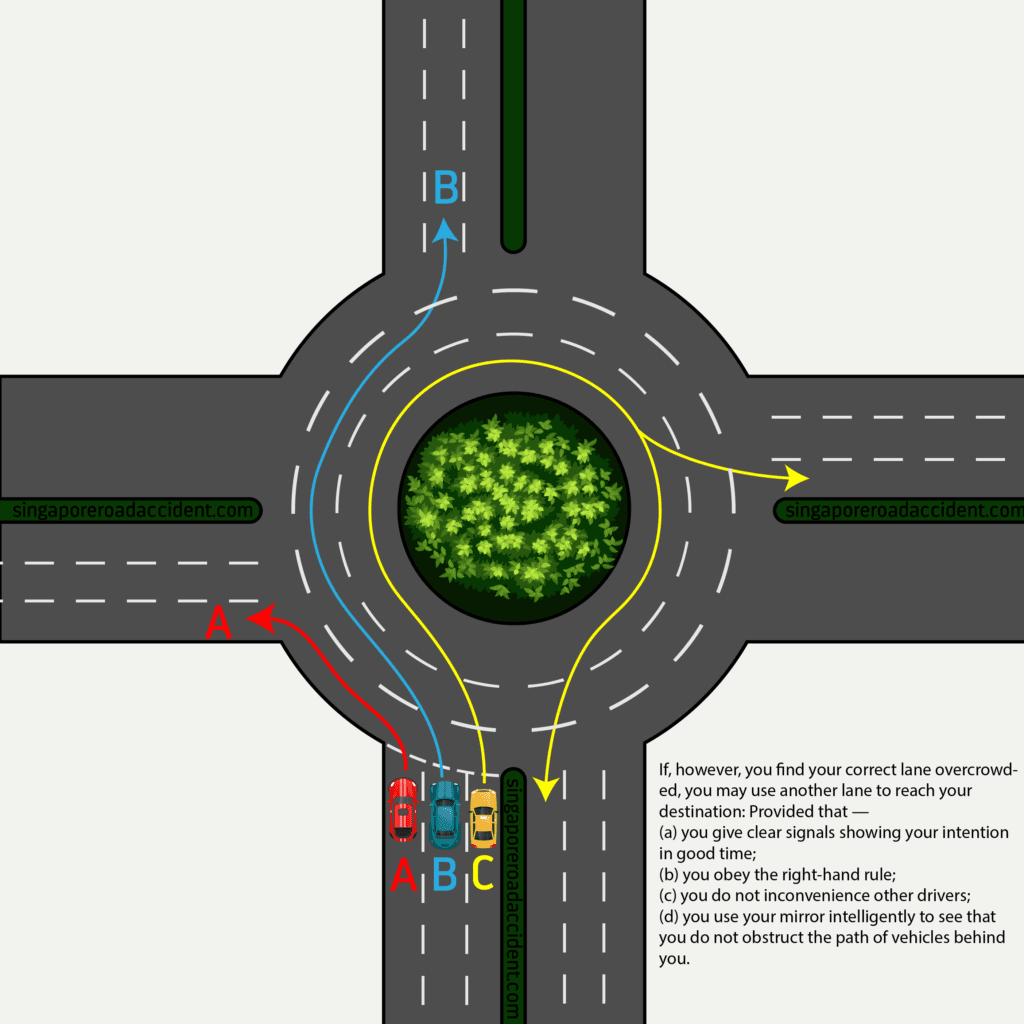 Answer to name the roundabouts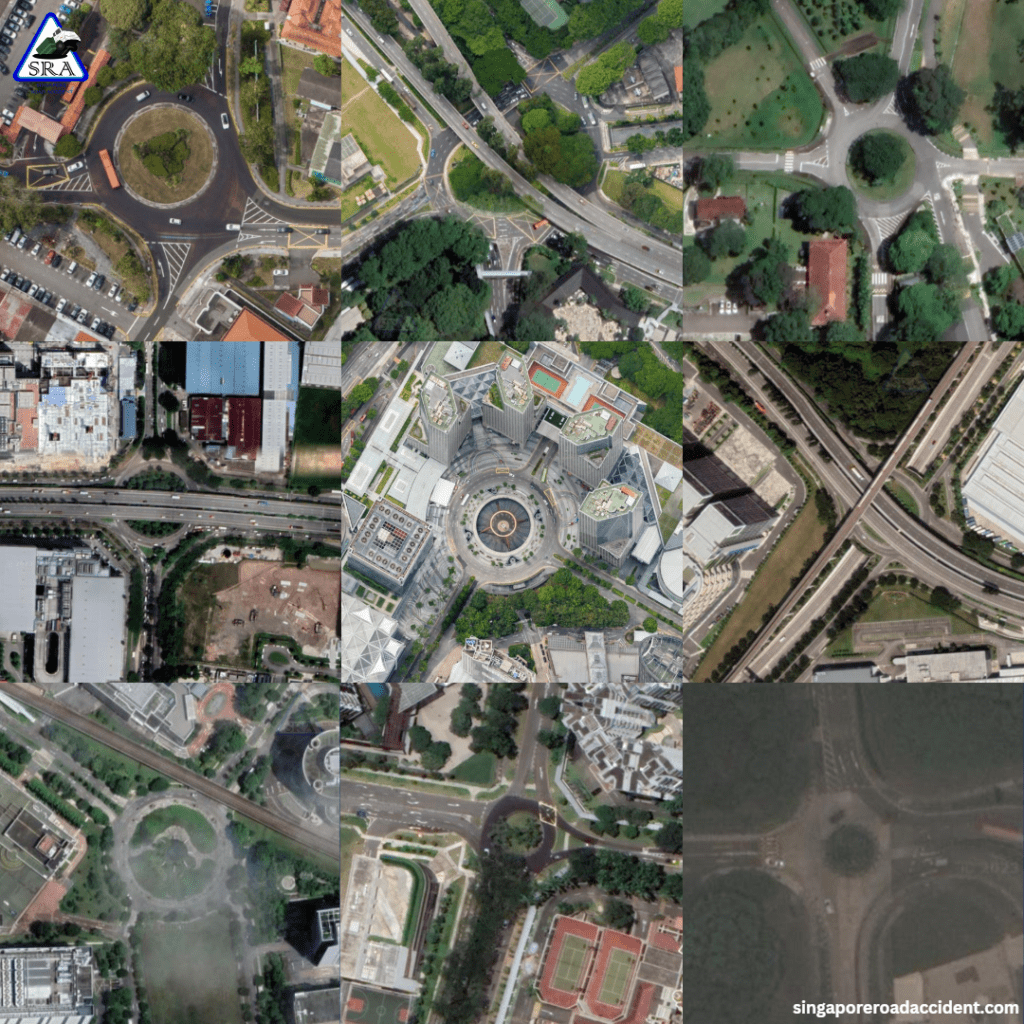 from left to right, top to bottom
Serangoon Garden Circus
Newton Circus
Piccadilly Circus
Pioneer Flyover
Fountain of Wealth
Tuas Flyover
International Business Park
Hillview Rise O Hillview Ave
Nanyang Crescent O Pioneer Road North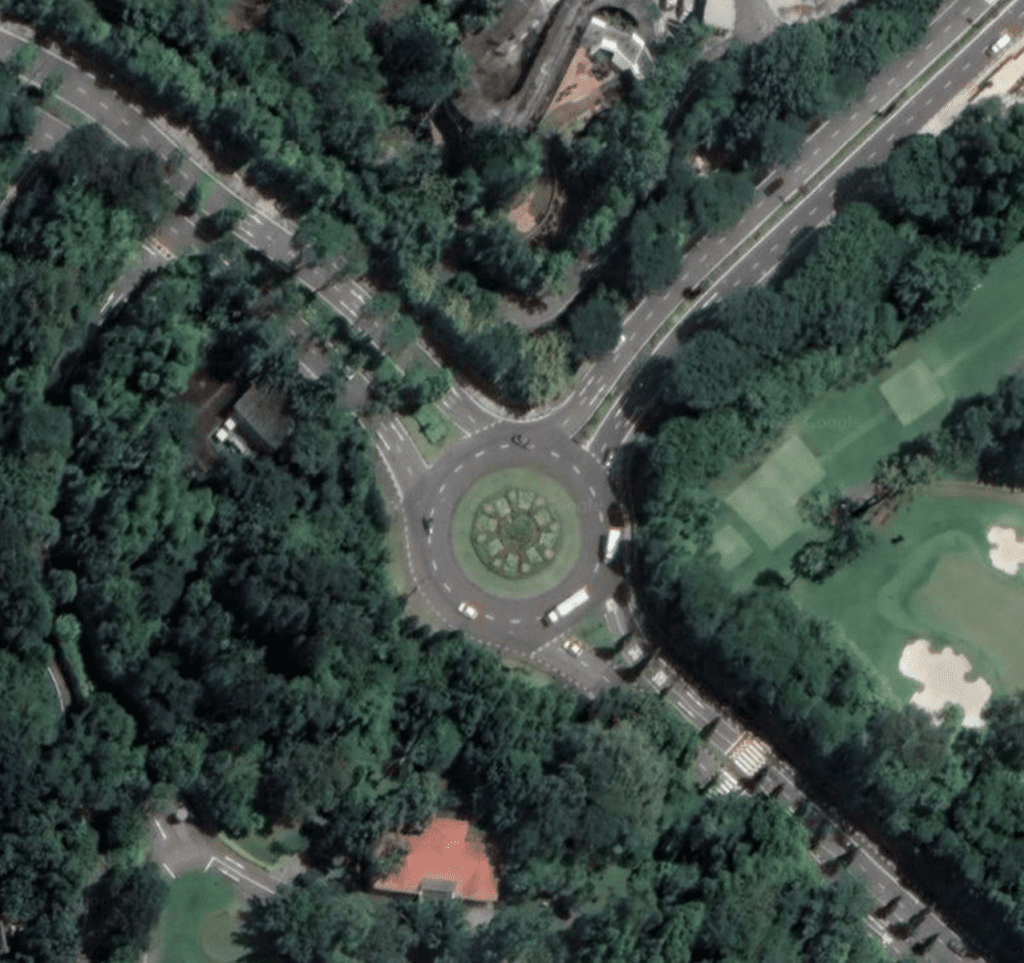 Benefits
Although they may seem daunting at first glance, roundabouts have many benefits over conventional intersections. Some of these benefits include:
Reducing delays and emissions: Roundabouts eliminate waiting time at red lights and reduce idling time for vehicles. This improves traffic flow and reduces fuel consumption and air pollution.
Improving safety: Roundabouts reduce conflict points between vehicles by eliminating head-on or right-angle collisions. They also reduce vehicle speeds by forcing drivers to slow down when approaching a
roundabout. This reduces crash severity and injury risk.
Enhancing aesthetics: Roundabouts can be landscaped with plants or sculptures to create attractive focal points for urban areas.
What do you think?
Roundabouts are a rare but useful traffic feature in Singapore that can improve traffic efficiency
and safety if used properly by drivers. By following some simple rules such as slowing down,
giving way and signalling clearly, drivers can navigate through any roundabout with ease
and confidence.
Leave your expert comments here: https://www.facebook.com/photo/?fbid=656124356315220