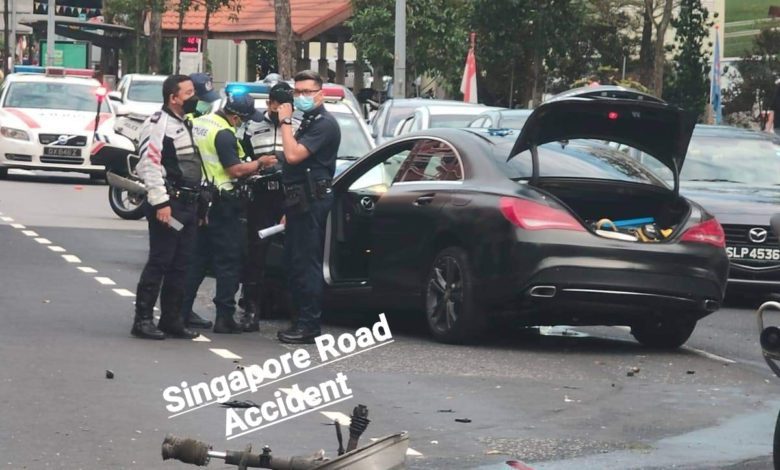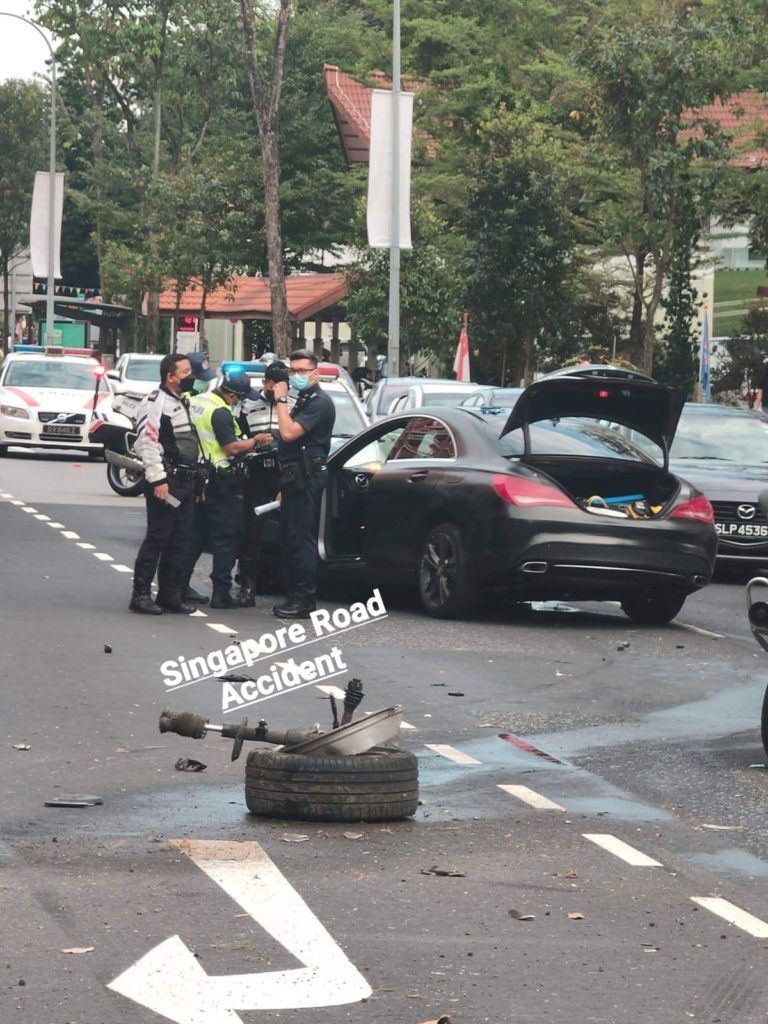 Bukit Batok West Ave 6: Car seen without 1 of its front wheel along with 1 suspension.
In the photo, the black car had also ended up at opposite side of the road.
Traffic Police and Police arrive at scene to direct traffic.
Comment on facebook also ask if it is a servicing problem or driver problem. What do you all think?