Singapore, 1 APR 2022: Earlier today, a trailer truck was reported to had flip over West Coast Highway and burst into flame.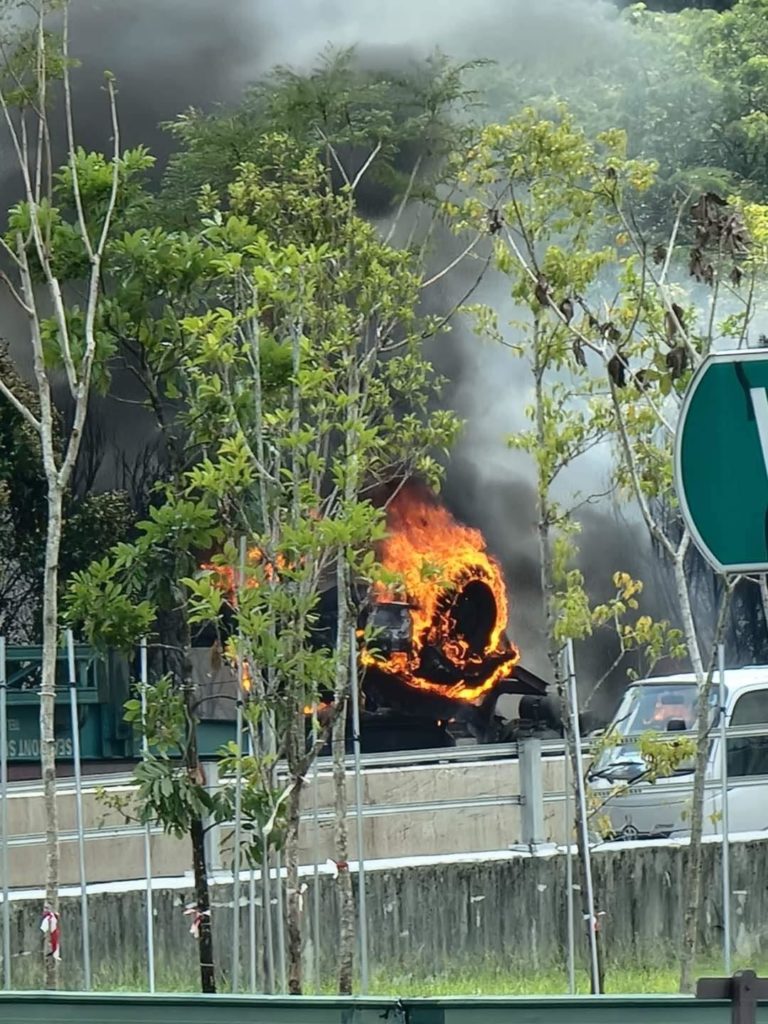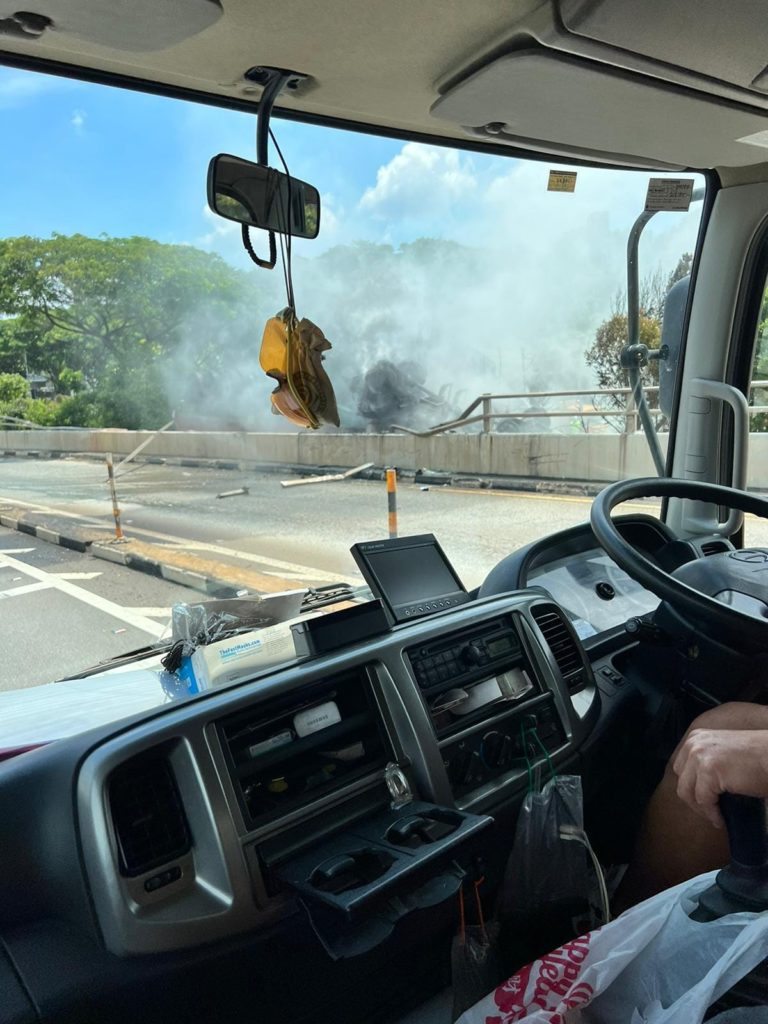 Smoke was caught on camera, bellowing out of the truck to the sky. Nearby, flats owner was alerted to the raising black smoke and posted image of it.
A lamp post also collapsed onto the road stopping traffic on its track.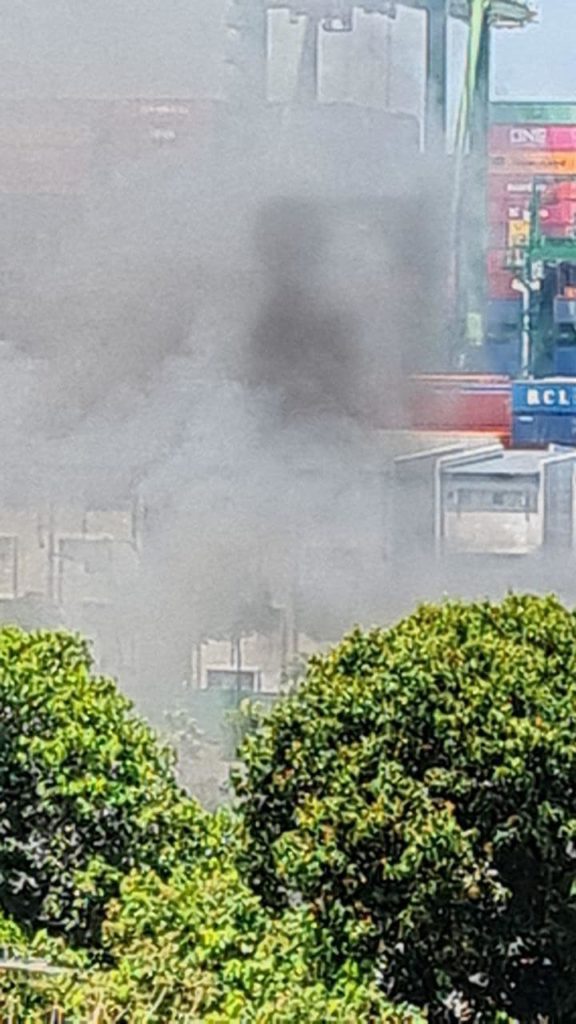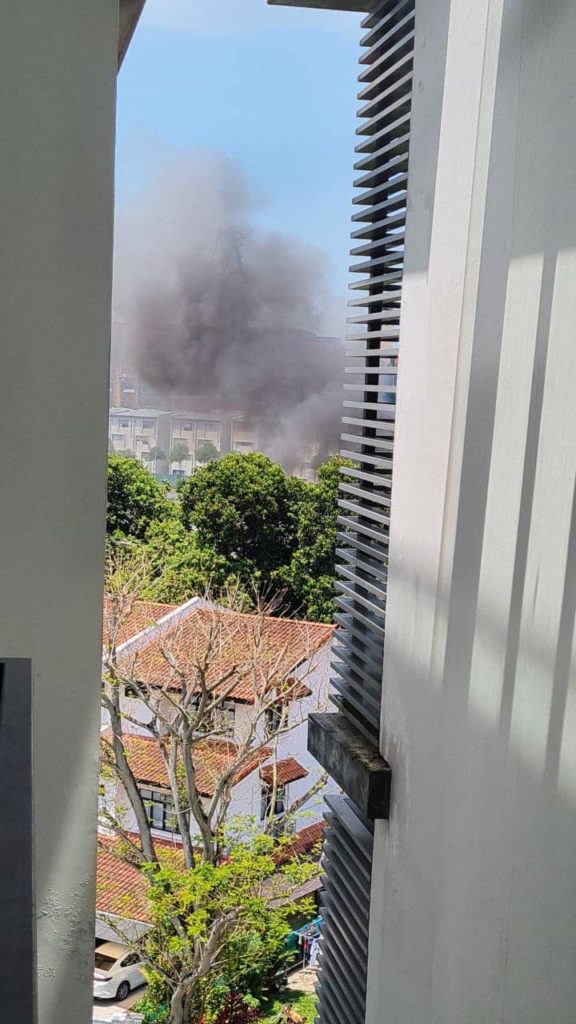 From submitted images and footages, the truck seems to had burst through the road barrier and flew through the West Coast Highway flyover and landed 10 meter below it.
SCDF was alerted to the accident and was on scene.
So far we had not receive updates on the driver. We will keep this post updated once we receive more information on the road accident.